Our in-house IN2 Building Physics Team provide market-leading Wind Analysis.
IN2 undertake Wind Analysis and Pedestrian Comfort with an iterative design approach in conjunction with the Architectural team, typically advising throughout project progression in sequence: any building block massing adjustments, localised screening/ landscaping effects to amenity areas at ground/ roof etc. and detailed assessment of private balcony spaces, to ensure both comprehensive assessment of microclimate and that all potential wind issues are addressed through the initial project design stages prior to Planning submission.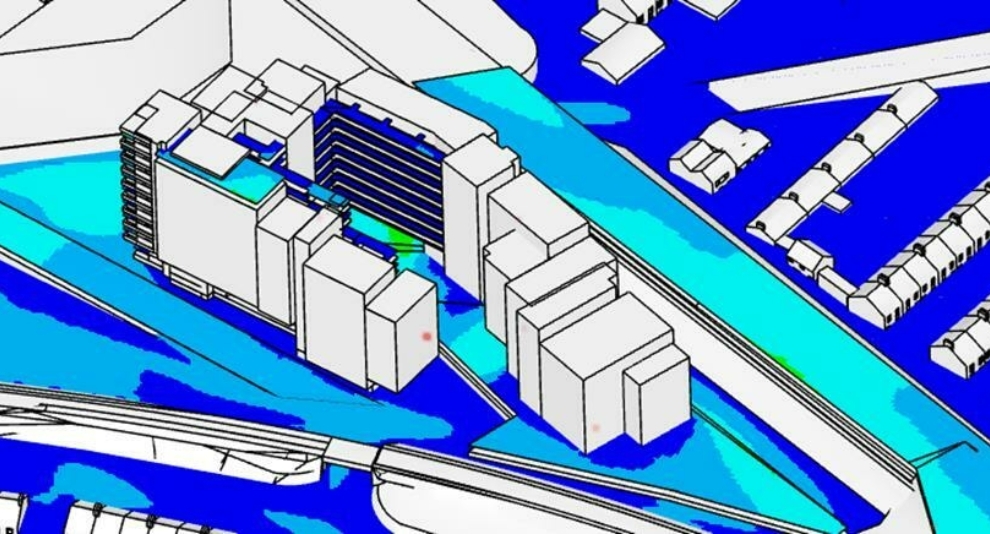 Wind Analysis
IN2 undertake detailed Airflow and Wind Analysis, combining 3D massing modelling (typically from SketchUp or Revit formats) and CFD simulations (SimScale or Phoenics/ Flair software). Wind data is obtained from Global Wind Atlas data, enabling accurate representation of localised site conditions. Simulations are then generally undertaken for a variety of wind speeds/ directions, predicting pressures and associated air velocities for the site.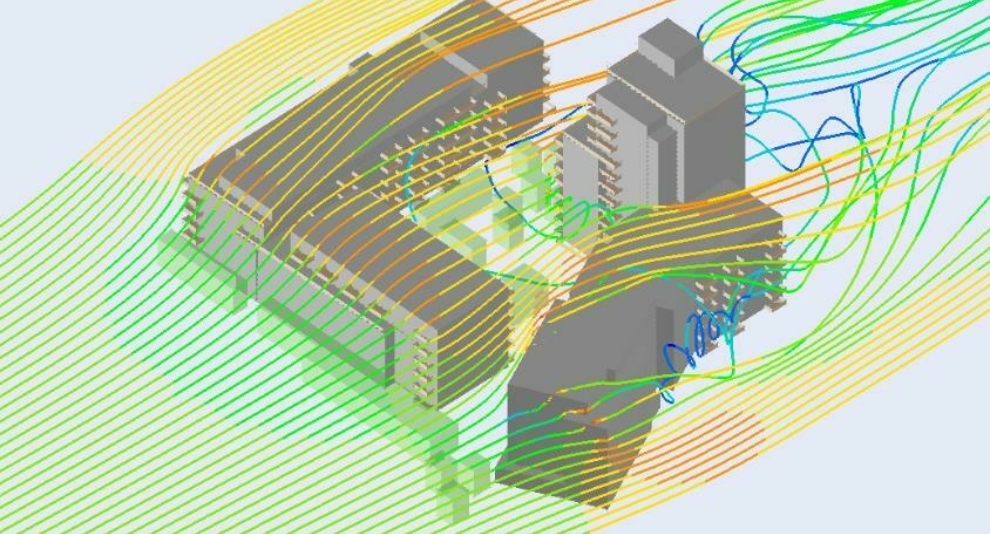 Pedestrian Comfort
In order to ensure that proposed developments incur no adverse impact in terms of the local microclimate, Pedestrian Comfort analysis is undertaken based on Lawson Criteria guidelines. This involves assessing predicted localised air velocities on an annualised probability basis, accounting for the range of wind speeds and directions at the site- so as potential impacts from prevailing wind directions require a higher degree of mitigation etc.
The Lawson methodology then converts annualised microclimatic conditions to a single metric of pedestrian comfort, enabling areas to be defined as suitable for sitting, standing, walking etc., or identifying areas where mitigating effects are required.